When:
October 17, 2016 @ 8:45 am – October 21, 2016 @ 5:00 pm
2016-10-17T08:45:00+01:00
2016-10-21T17:00:00+01:00
Where:
Fort William area
Fort William
Highland
UK

Scotland: Creeks and Classics River Tour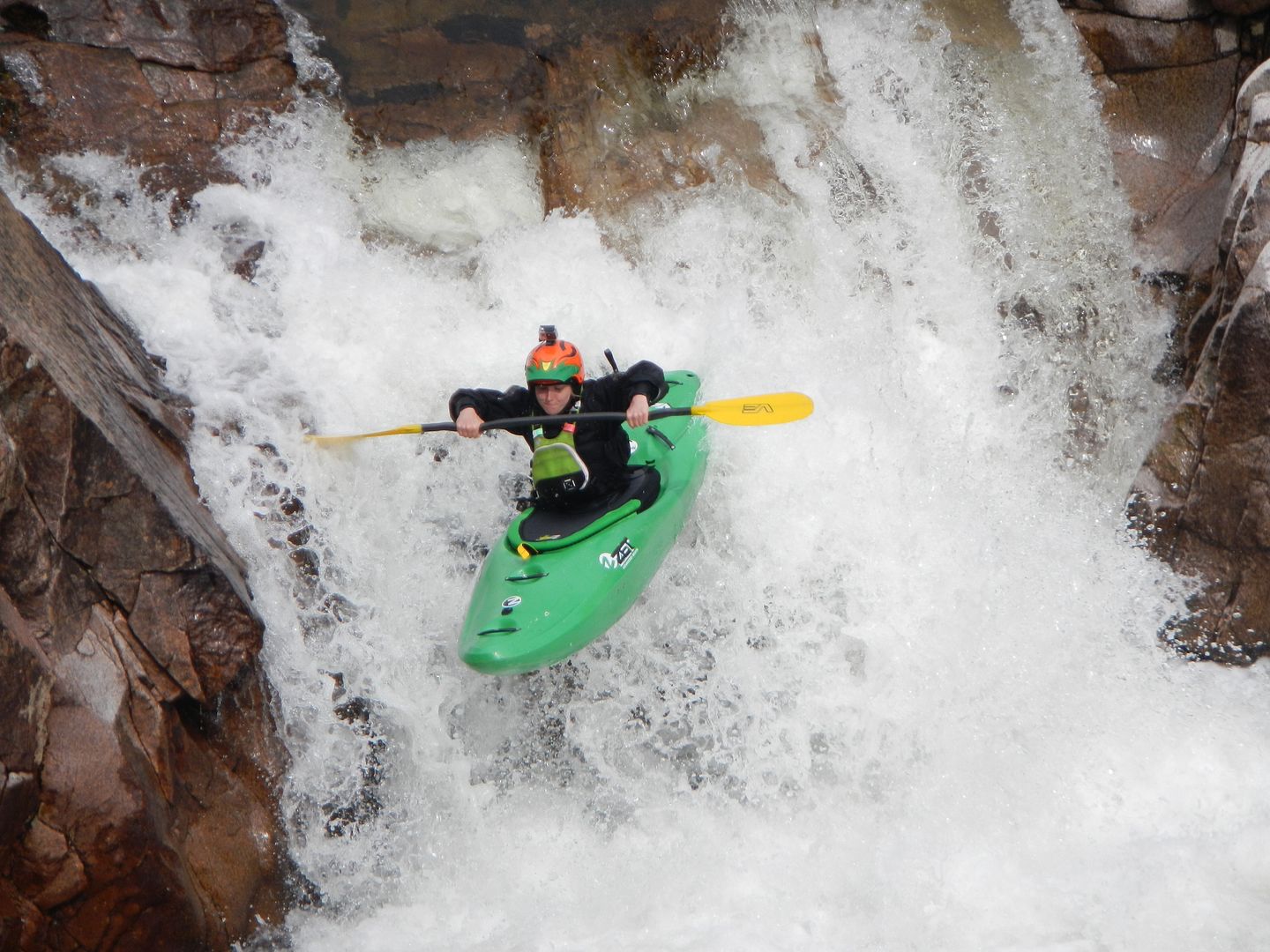 Pre-requisites: Grade 3 White Water experience. A good roll would be useful. All your own paddling kit.
Course Element
Outline Sample Programme (all is water dependant)

 

Pre-Course
Preparation
We provide a range of materials and preparatory work so you can maximise your learning experience during the course. Previous candidates have been very enthusiastic about the value and extended learning opportunity.
Day 1
Developing Core White Water Skills
We will select a venue that allows us to explore the key foundation skills necessary for successful white water paddling.

Working with an active edge, acceleration, power generation, power transfer, dynamic changes of edge and direction, glide-phase principles, edge stability, rolling. We will strip back your technique and build new foundations.

Day 2
3 Dimensional Paddling: Boofs and Drops
The Etive

Left and right boofs, straight boofs, flares, landings, posture, rock slides, planning flight. It's all in here for those who wish to be a little more 3 dimensional about their paddling. If you have been on the Etive before, you may not have run it like this.

Day 3
Applied Skills Development

A river that suits the application of days 1 and 2. Perhaps the Morriston.

Strategies, safety, challenging moves, sequencing moves,

Day 4
Applied Skills Development
The Middle Orchy

Big rapids and big moves. The river running does not get better than this. You will get the chance to test your new paddling style against a real Scottish test-piece.

Day 5
Steep Creeking Day
ALLT A' CHAORAINN!

 

It all builds up to this. Nor just a run down the slabs, but a coaching day that offers style as well as excitement.

 

Course De-brief. Off the water for 1430 to discuss how great we have all been and discuss future adventures.

Post Course
Feedback and Advice
Written Feedback is offered for each candidate so you can reflect and further self-develop your paddling.

Should you want advice on your paddling we are available to offer assistance. You buy into one of our courses and you get the on-going support.
Email for all the details: kenhughescourses@aol.com
Ask about excellent group discounts!
Best wishes,
Ken